21. Apr 2018
Kreiss case study: Temperature monitoring solution that offers state-of-the-art service quality
Kreiss – a company with headquarters in Riga, Latvia and offices around the world – Norway, Russia, Belgium and Kazakhstan – is one of the largest cargo transportation enterprises in Europe with a fleet of around 1400 trucks and 1700 refrigerated trailers. However, with size comes certain issues.
Having a fleet this large and constantly growing imposes serious challenges in shipment tracking and temperature monitoring. There's also the risk of human error in both the trailer operation and dispatching shipments from the office.
By deploying Mapon's temperature monitoring solution, Kreiss has gained a clear competitive advantage and set new standards for the refrigerated product shipping companies. They've also managed to automate many of the internal processes for reefer unit maintenance and temperature tracking.
First challenge: Data for clients
The days when clients were ready to wait for the shipment to arrive and see a printout of the temperature from the reefer unit are over. As an innovative company, Kreiss has understood that early on. Clients are provided with a tracking link, which includes easily understandable charts of Carrier reefer unit data – the setpoint temperature, run mode and the return air temperature.
Clients are able to follow the data in real-time and don't need to analyse long paper printouts to find problems with the shipment. All data is displayed in a chart and thus it can be easily overviewed.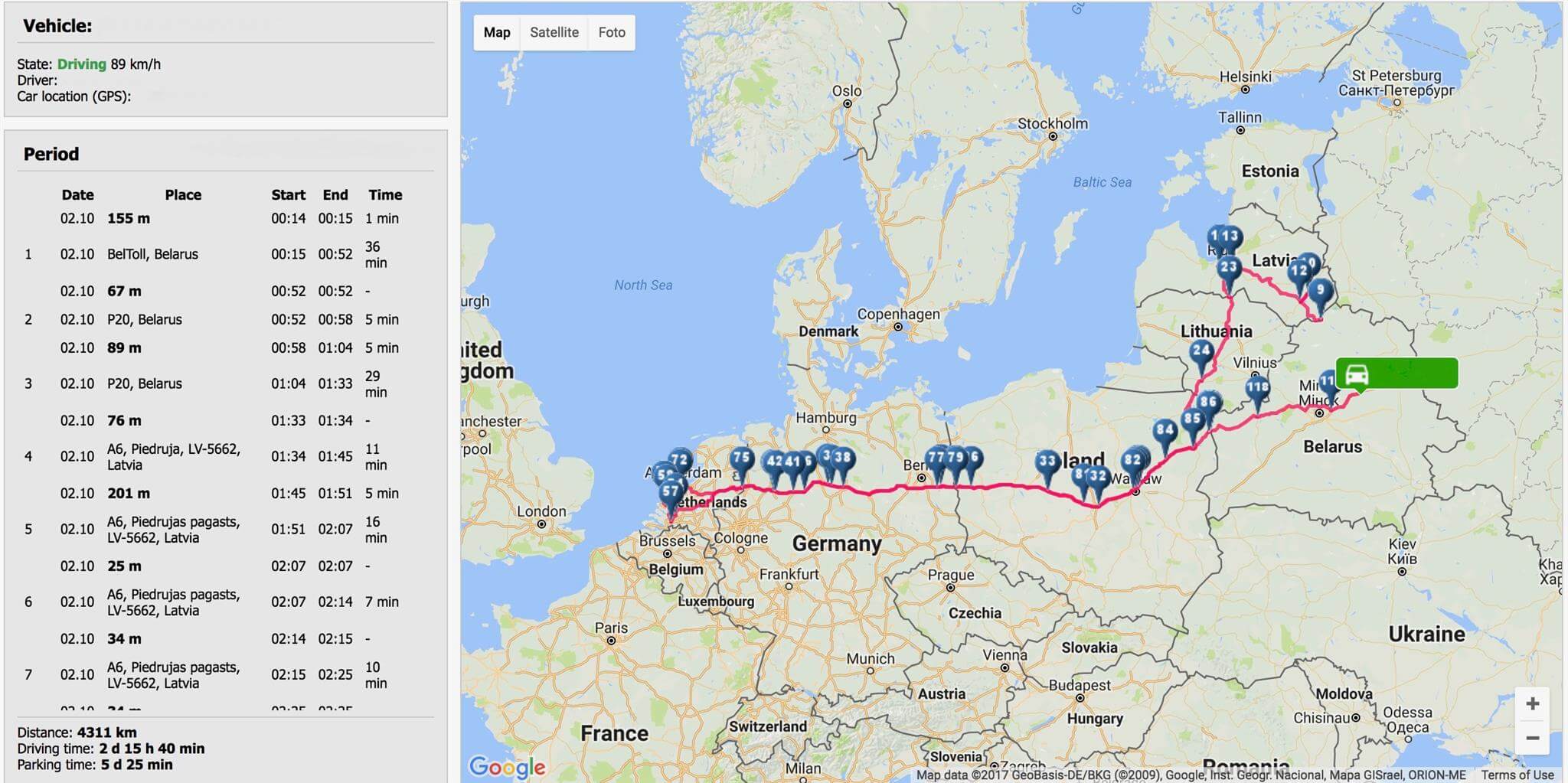 Second challenge: Issues on the road
By setting up the solution, Kreiss has been able to resolve a number of human error issues on the road as well. Some of the most widespread ones:
mistaking positive numbers with negative (instead of operating at +6C, the reefer is being operated at -6C)
missing or adding an excess decimal point (instead of operating at +6C, the reefer is being operated at 0.6C)
Simple mistakes like these can seriously damage the shipment.
In addition to correcting human errors, Kreiss has also been able to resolve a number of problems regarding reefer error conditions while driving. Also, simple repair operations by the driver are now possible due to the fact that the technician from the office has access to reefer data and can consult the driver on what steps to perform to resolve the issue.
Third challenge: Monitoring Temperature
Kreiss has an internal shipment planning and dispatching system, where they can set up required reefer parameters for each of the shipments. This data is sent to Mapon platform and turned into time-bound alerts. If the temperature or run mode in the time-bound slot is not within the specified range, an alert is generated and sent back to Kreiss's shipment management system. This solution allows for complete automation in terms of temperature monitoring.
Additionally, Mapon has developed an option to use the alert system for cooling down cargo. There are cases when the cargo should be shipped at 4C, but it is not cooled to that temperature at the point of loading. If the driver will set a setpoint of 4C and the actual cargo temperature will be around 15C, the reefer will supply the compartment with a temperature below 0C which might damage the cargo.
Mapon system has a built-in mechanism for providing alerts on when to lower the temperature step by step to cool down the cargo without damaging it.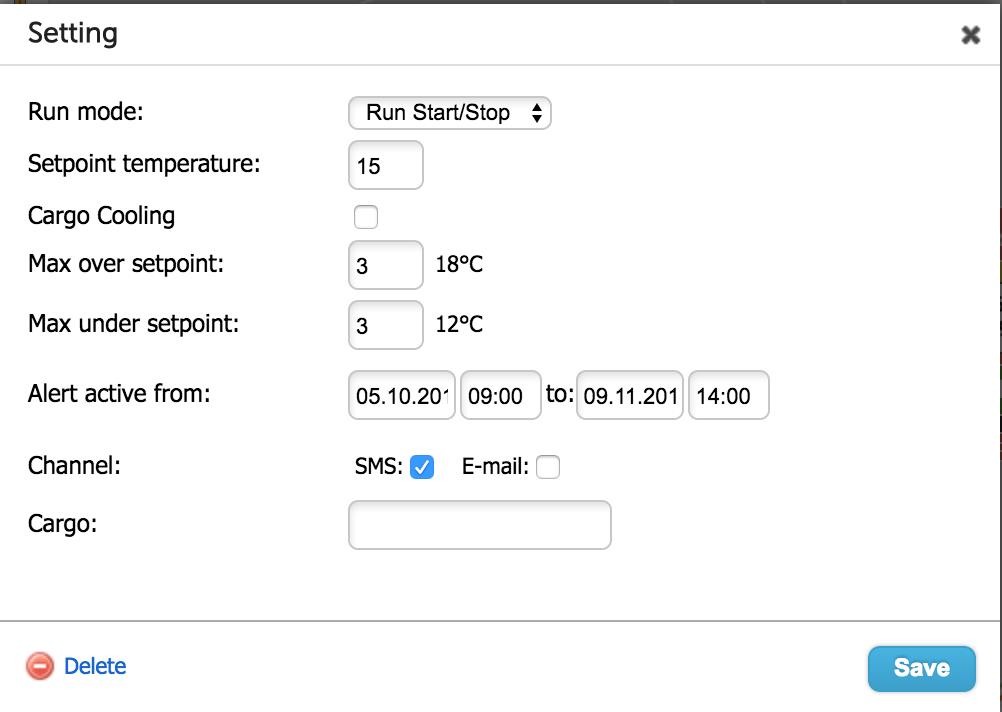 Fourth challenge: Maintenance Planning
As soon as a reefer unit emits an alert code, it is directly sent to Kreiss internal maintenance planning system, where reefer technicians take the decision on how to react. Either they schedule a maintenance operation in their planning system or contact the driver on how to resolve the issues right away. Mapon software also has information about the nearest Carrier and Thermo King service centres, which comes very handy in case of urgent matters.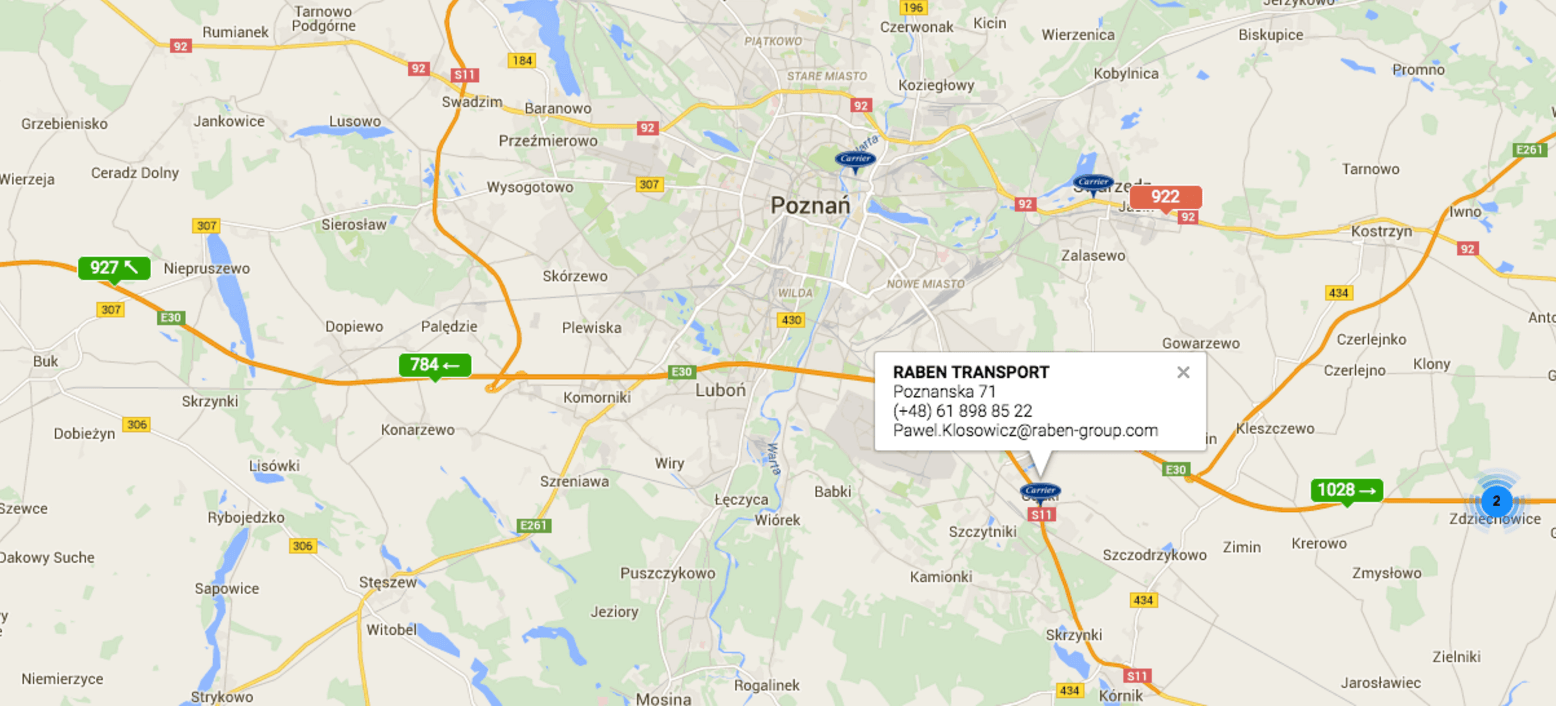 Back to all posts
---