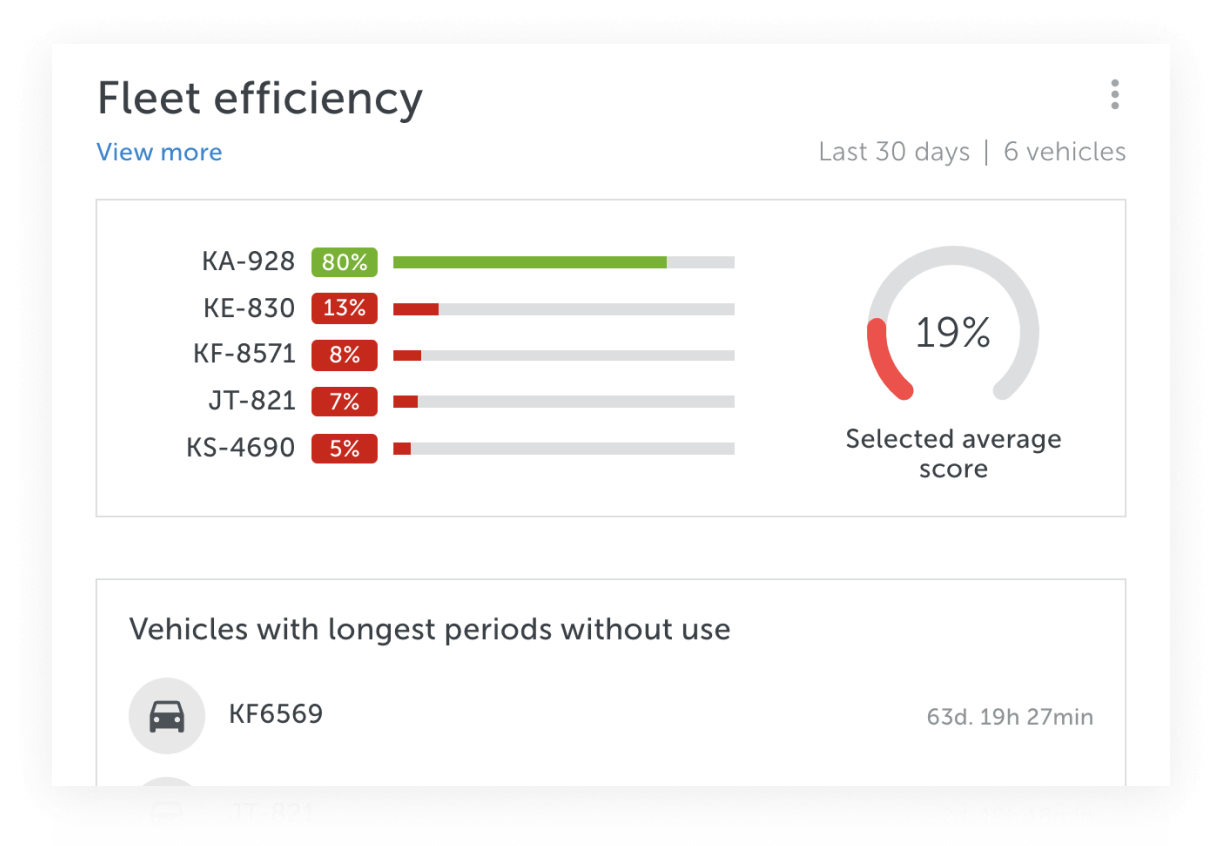 Fleet Efficiency
See the most and the least efficient vehicles and vehicle groups, and spot the ones with the longest periods without use.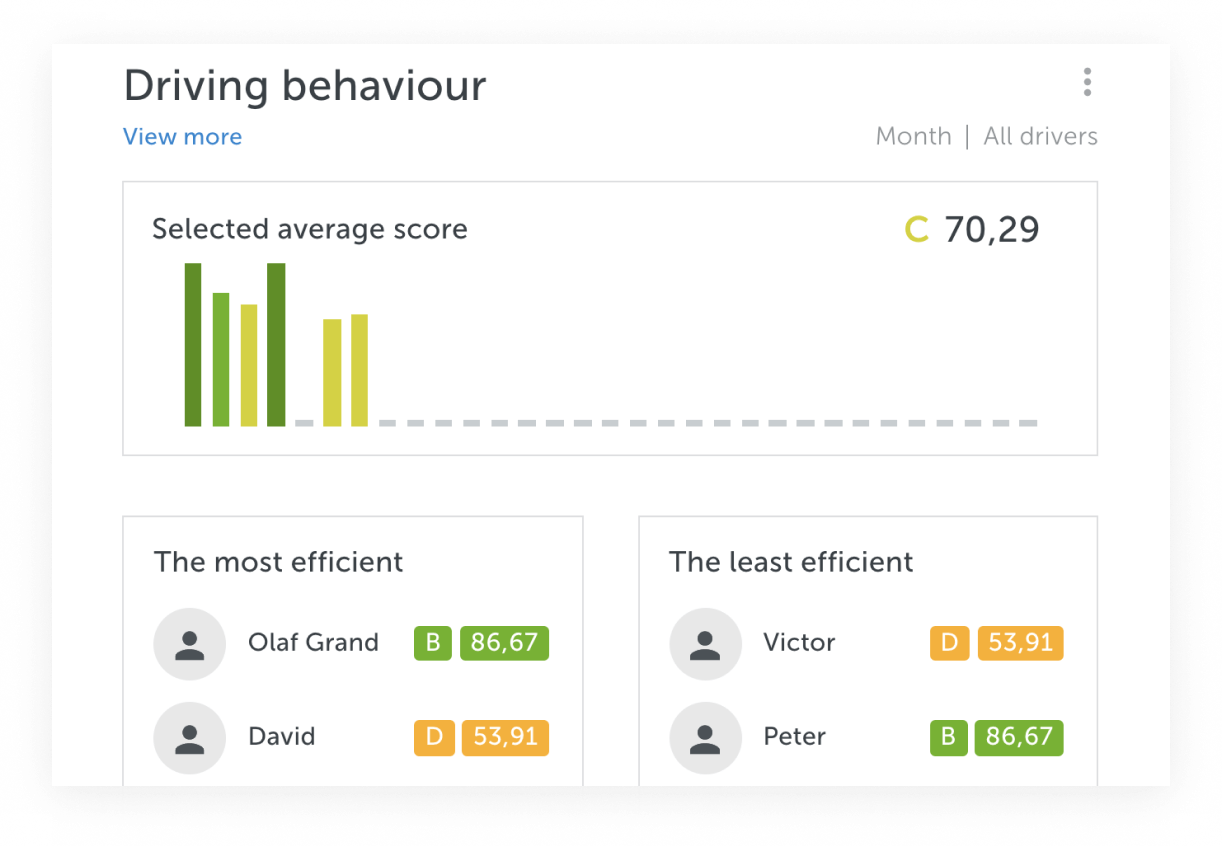 Driver Behaviour
View the average driving performance score for selected vehicles and vehicle groups, as well as the top of your most and least efficient drivers and vehicles.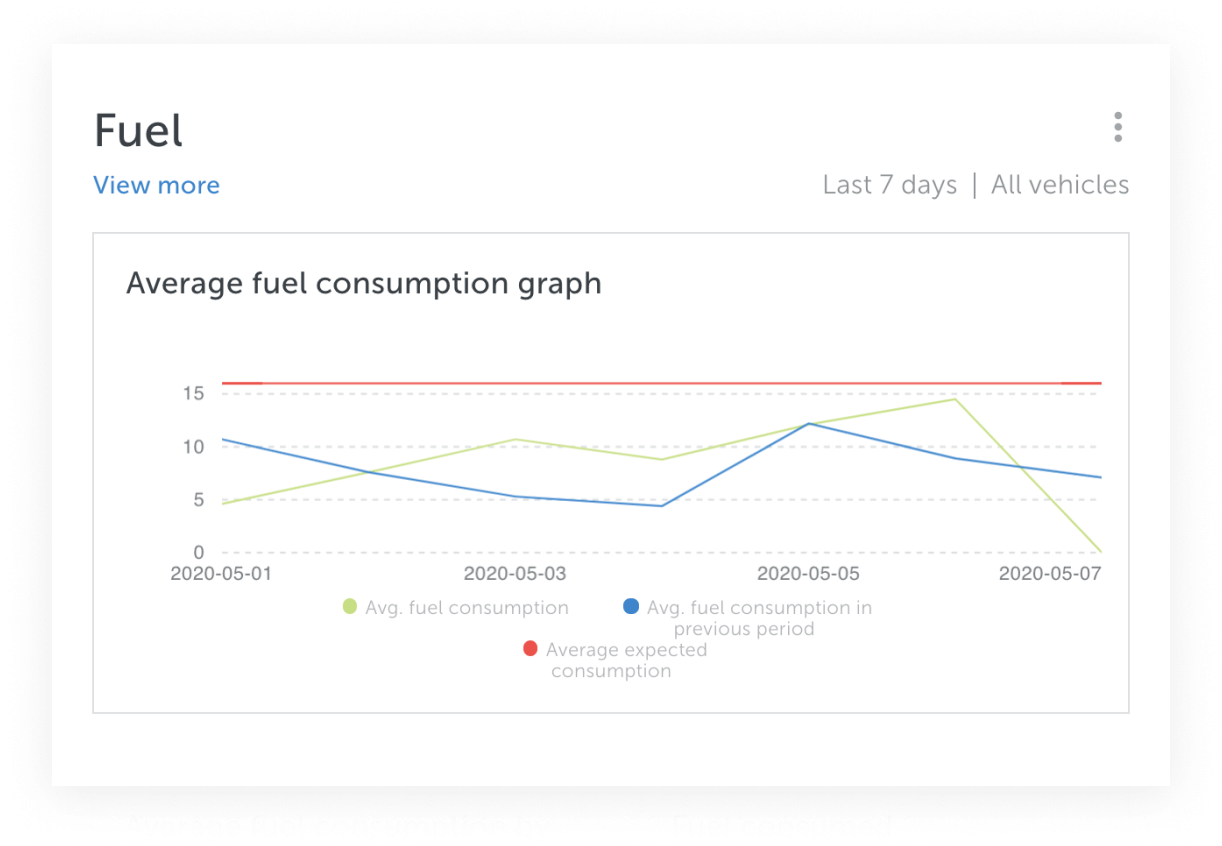 Fuel
A total of 10 different modules to keep track of everything from average fuel consumption and refuelled amount to the drainages and the highest and lowest consumption among your fleet.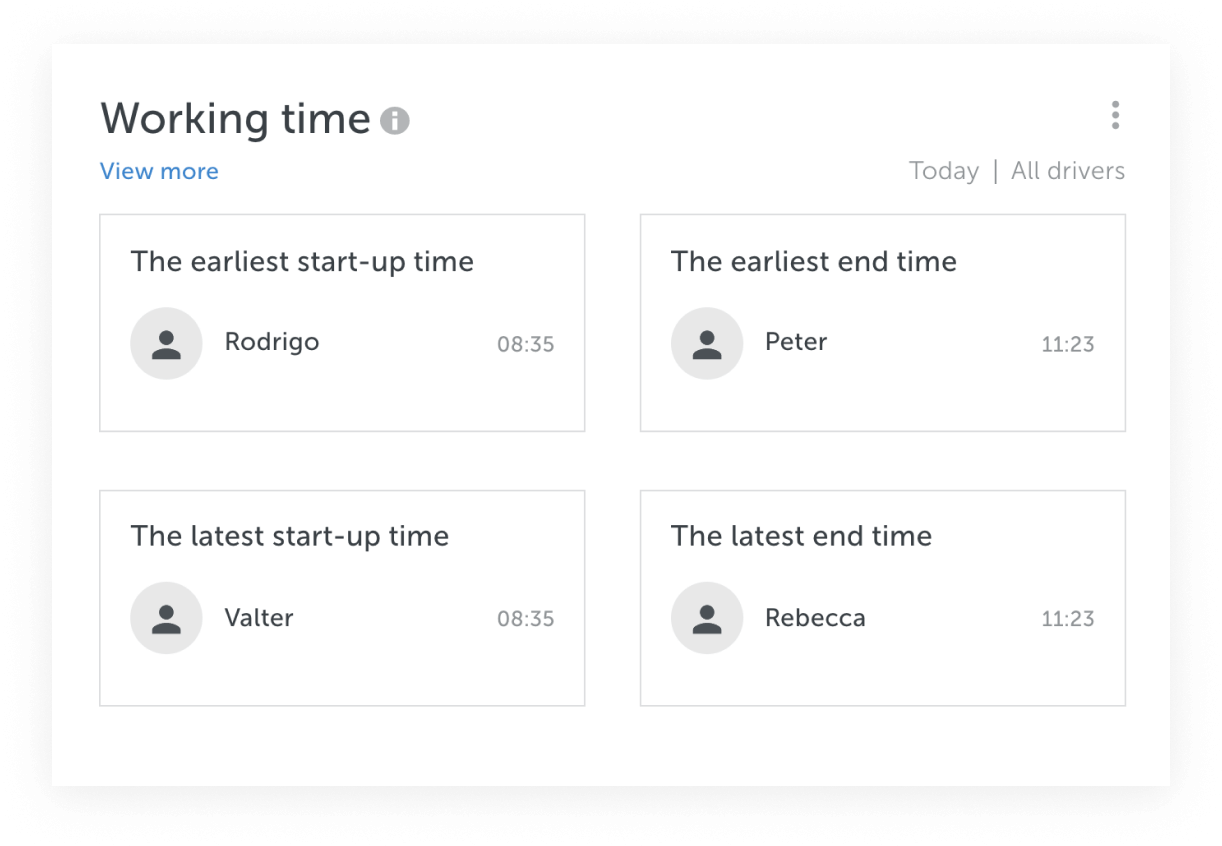 Working Time
Check which of your drivers are the first and last ones to end their work, see who's driving outside of the working hours and more.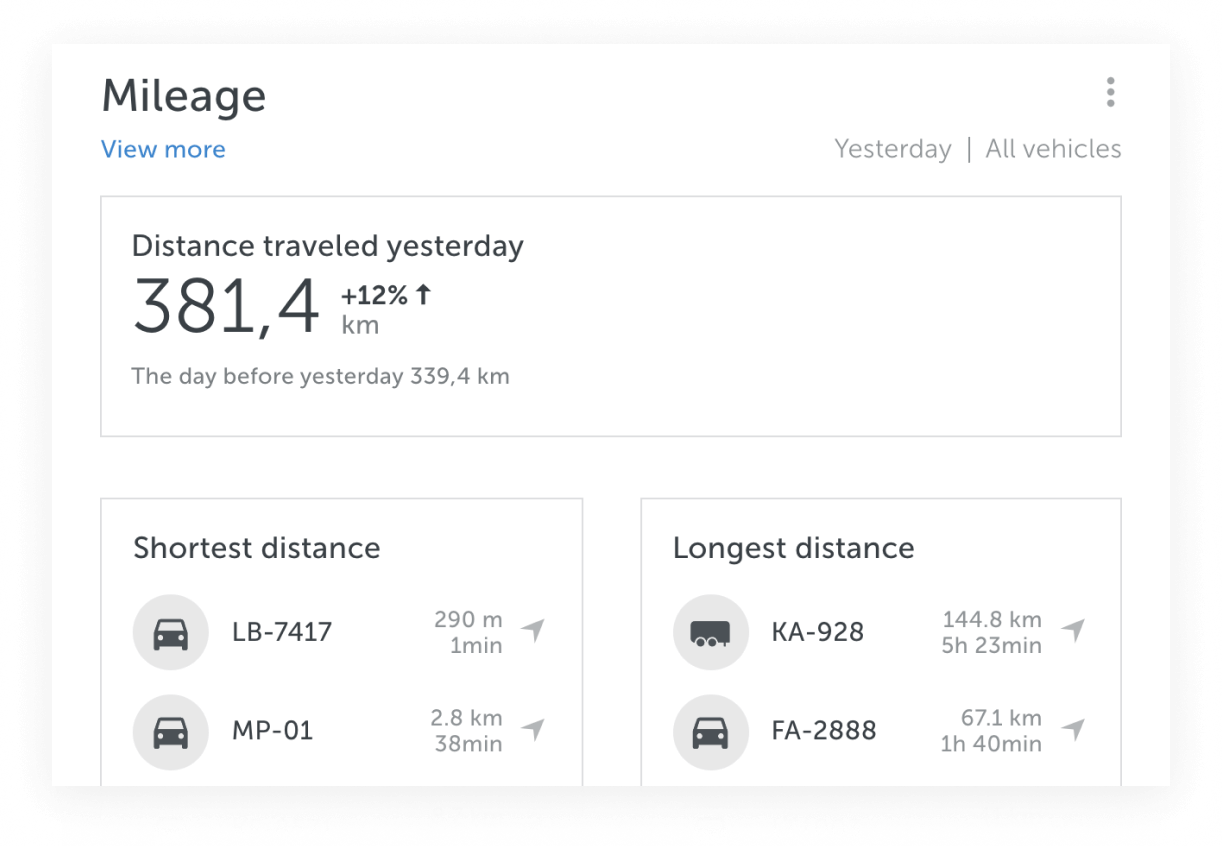 Mileage
Follow the longest and shortest distances among your fleet vehicles and see the total mileage of your whole fleet