16. Mar 2020
Bertschi AG improves driver training and supply chain visibility using Mapon's solutions
Transport and logistics companies around the world are putting a lot of effort into making their fleets safer and more efficient as well as to increase the visibility in the supply chain. We see that more and more businesses choose to use fleet management solutions to improve both the fleet safety and internal operations, in general. Here's how our fleet management platform has helped Bertschi AG – the European market leader in intermodal chemical transportation – to maintain their motto Stop at risk strong.
An industry that requires extra safety
Bertschi AG specializes in logistics services for liquids and dry bulk products for the chemical industry. Today, the company is the European market leader in intermodal chemical transportation by rail, road and water and has also established a leading position in global ISO tank transportation and value-added logistics services. Bertschi AG has a fleet of 1100 trucks delivering cargos to hundreds of locations all around Europe.
As Paula Sanchez Sobrini, Process Redesign and Digitalization Project Manager at Bertschi AG states,
"Visibility is always a key challenge when it comes to providing reliable logistics services. Only if you have enough and accurate information about the current status of the transport, you are able to plan efficiently and therefore also improve the service quality."
Wanting to have transparent data about their fleet and to have a tool that would help the company to work on improving their driver performance, Bertschi AG decided to search for a fleet management service that would satisfy their needs.
Pilot project with the company subsidiary in Finland
Bertschi AG has subsidiaries in 38 countries, and Bertschi Finland was the one that introduced the Switzerland-based headquarters team to Mapon. The subsidiary tested our solutions for almost a year, and afterwards, the company decided to continue testing for another year – this time, Mapon team was also involved in developing some features specifically for Bertschi AG needs.
"After testing the platform for a year, we realized Mapon's potential and decided to continue the testing period. The quality of the service, as well as the easy and clear cooperation with the company, was crucial in the decision to equip all Bertschi AG trucks with Mapon,"
Paula Sanchez Sobrini explains.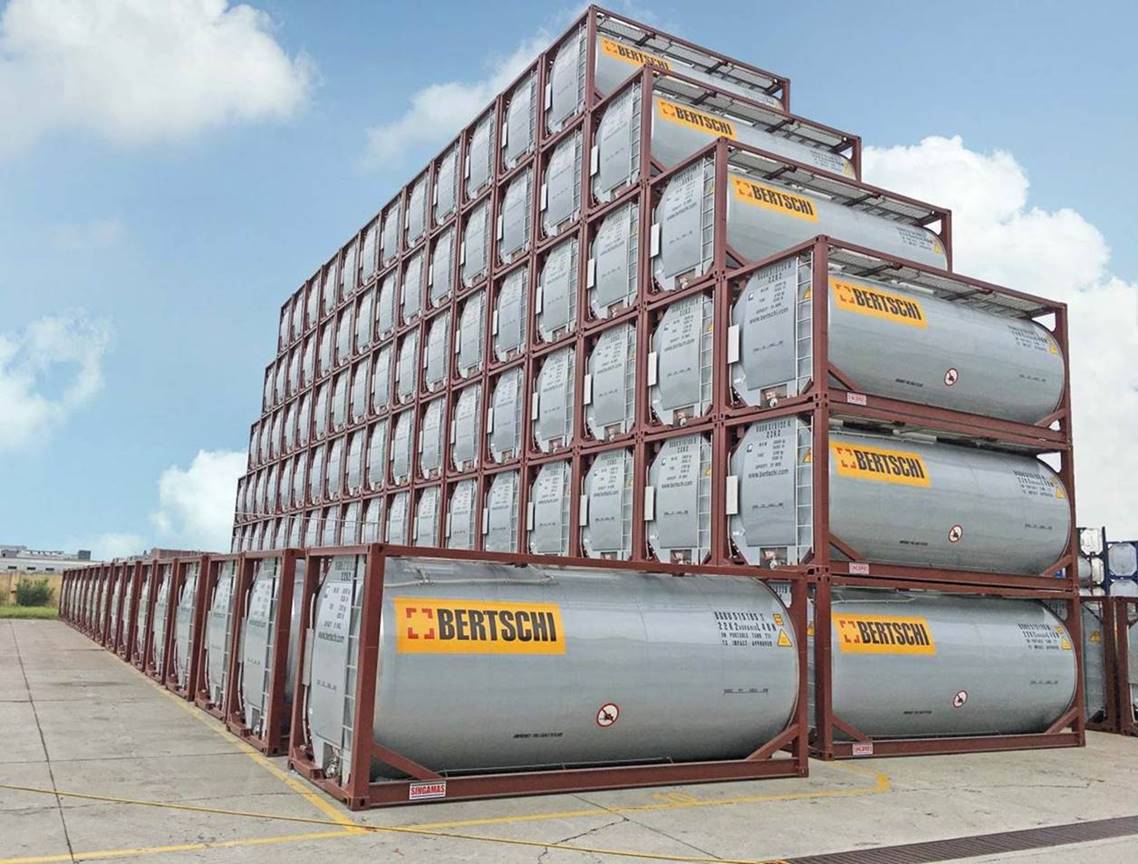 A step towards optimising business operations and offering individual driver training
Bertschi AG uses many of Mapon's solutions – from GPS tracking to driver behaviour that is one of the most useful features for the company, according to Paula Sanchez Sobrini.
"By using Mapon we are able to optimise the dispatching of our clients' orders and therefore offer accurate and reliable arrival times," says Bertschi AG representative. "Another challenge we can tackle with Mapon is the improvement of safety on the road."
"Thanks to the driver behaviour parameters, we can orientate our behaviour-based safety (BBS) training specifically to each drivers' needs. By offering personalised training that is focused on their main areas of improvement (such as smooth and efficient driving, etc.) we can ensure that the number of road accidents is minimised,"
she adds.
User-friendly platform and customer service
Speaking about the cooperation with Mapon, Paula Sanchez Sobrini points out the usability of our platform along with the customer support.
"The fast response to any inconvenience, as well as Mapon's willingness to help Bertschi AG achieve its goals, is undoubtedly the most valuable aspect of the whole service."
"Not only is the Mapon platform user-friendly, but the people behind as well. The company crew is professional, reliable and open to new ideas and projects," she says.

Mapon offers fleet management and asset tracking solutions for every business needs. If you would like to know what can our team do for your company, get in touch with us at any time!

Back to all posts
---