20. Apr 2021
How to view Thermo King device data in the Mapon platform?
Integrations allow you to view all the data about your fleet in one platform which makes managing your drivers and vehicles easier. That's why we continuously work on creating new integrations between Mapon and the most popular digital logistics solutions and telematics devices.
One of them is the API integration with Thermo King – a temperature control system manufacturer that provides cold chain solutions for road, rail and marine transport. For road vehicles, Thermo King creates refrigeration systems, heaters, HVAC systems and auxiliary power units. They're used for transporting temperature-sensitive goods in long haul trucking and urban delivery as well as providing optimal air quality in coaches and other transit vehicles.
The integration allows you to add Thermo King device data to your vehicles in the Mapon fleet management software. You can view data such as setpoint temperature, supply air temperature, operating mode, alarms and many other parameters depending on the device. If the device is equipped with GPS tracking, you can also add it as a separate vehicle in the Mapon platform and view its location.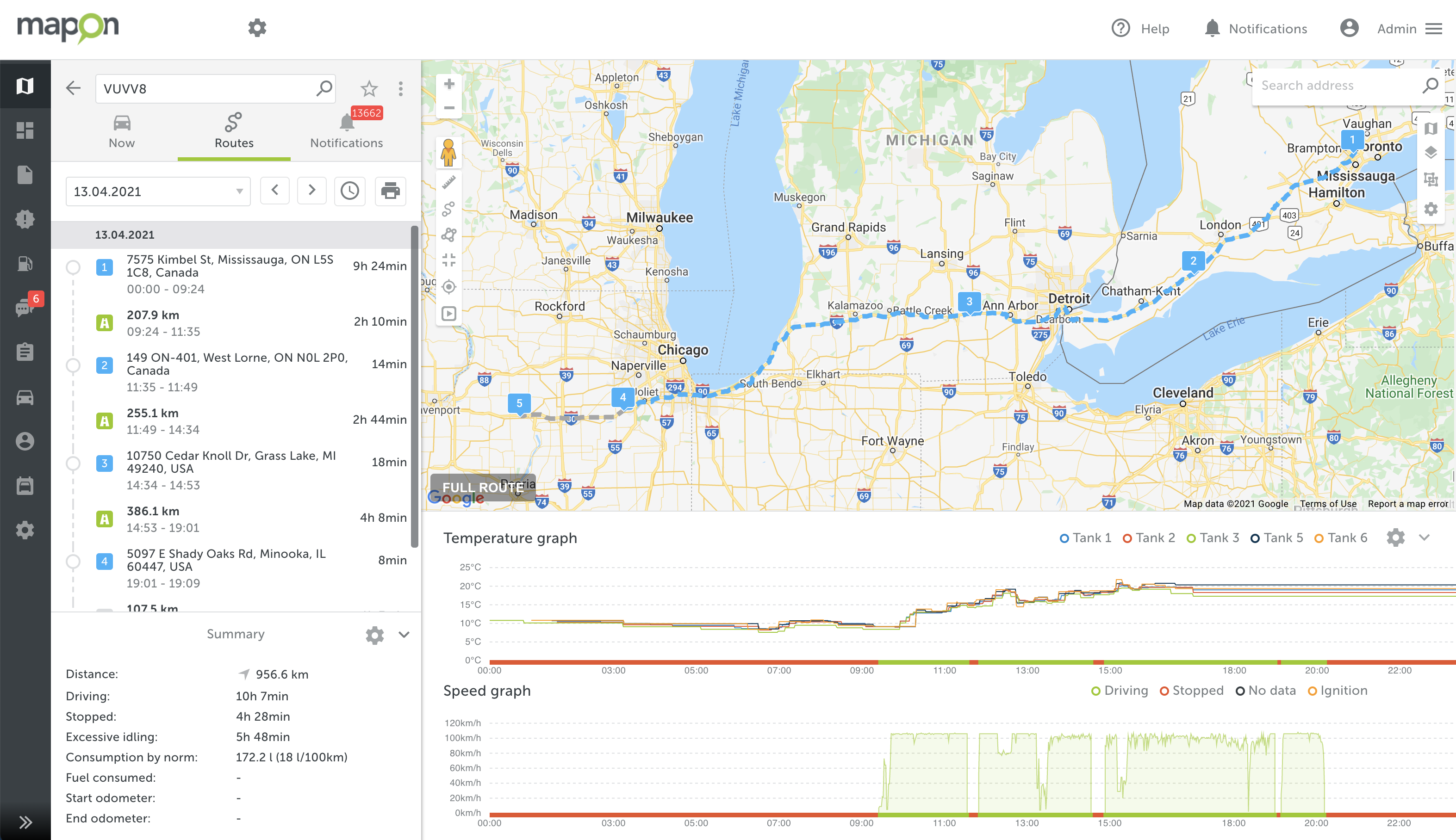 How to set up the integration?
To start using the integration, first, contact your Mapon client project manager to enable the Thermo King section in the Settings menu. There, you'll need to fill out a form by pressing the Get Form button and send it to your Thermo King manager for verification. After that's done, you'll be able to add dynamic data from all your Thermo King devices to the Mapon platform. See the complete how-to guide for setting up the integration in this instruction.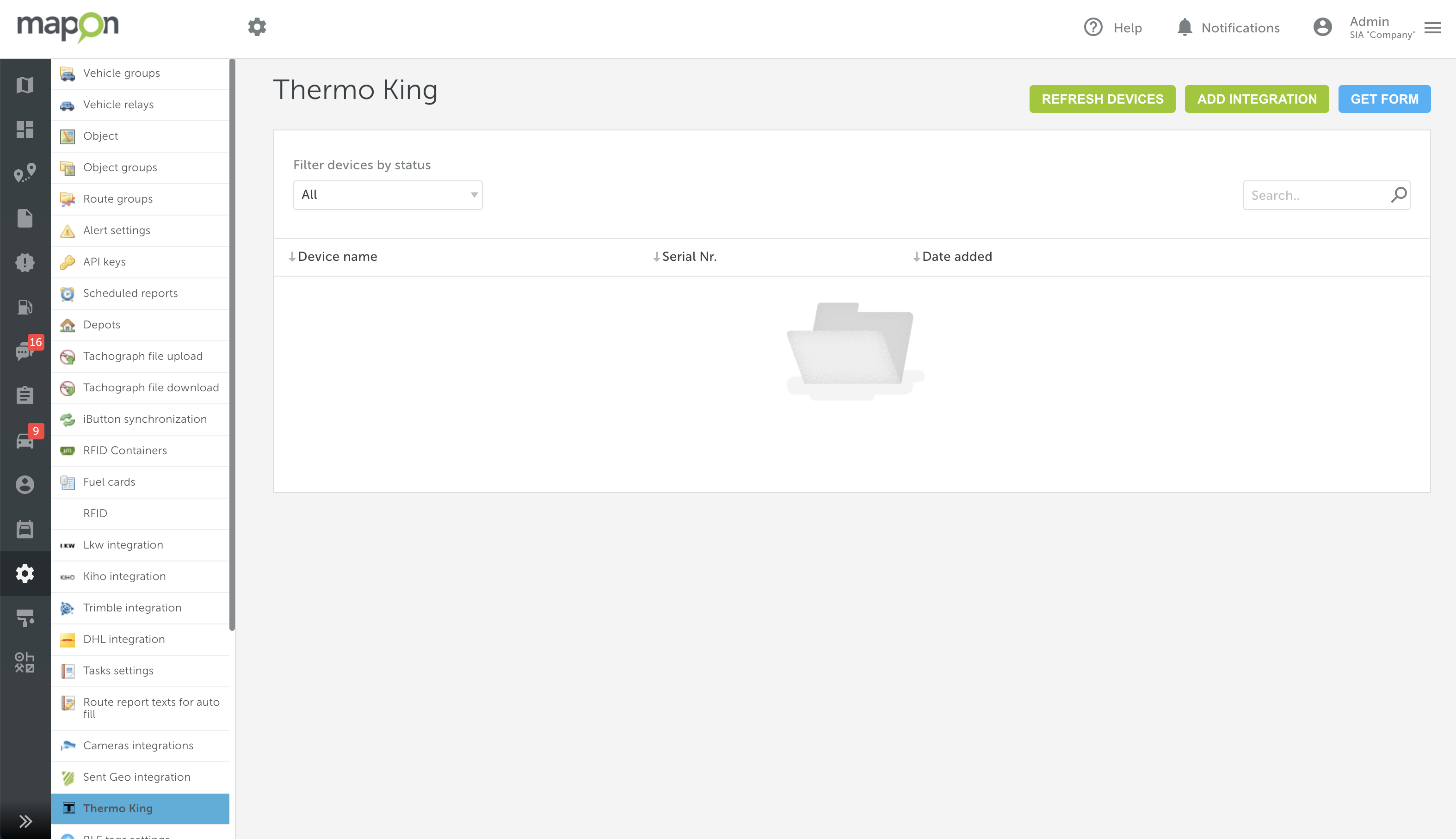 To find out more about integration options or try out the Mapon platform, feel free to get in touch with one of our client project managers or contact us via info@mapon.com.
Back to all posts
---