30. Jul 2021
The Minister of Environmental Protection and Regional Development in Latvia visits Mapon
On Wednesday July 28, Artūrs Toms Plešs, the Minister of Environmental Protection and Regional Development in Latvia, came to Mapon on a working visit to get to know the company and discuss using fleet management and other technologies to benefit the environment.
At the beginning of the visit, Mapon Co-CEOs Andris Dzudzilo and Ingus Rūķis introduced the minister to the company's products and services – fuel control, digital tachograph data download, as well as some solutions that are currently under development – and the benefits they provide to private enterprises and governmental institutions.
They also discussed the impact of COVID-19 on the work environment, including remote work, as well as regional development and attracting talent in the regions – Mapon Co-CEOs shared their experience of cooperating with Cēsis Digital Center by engaging in the training of potential employees.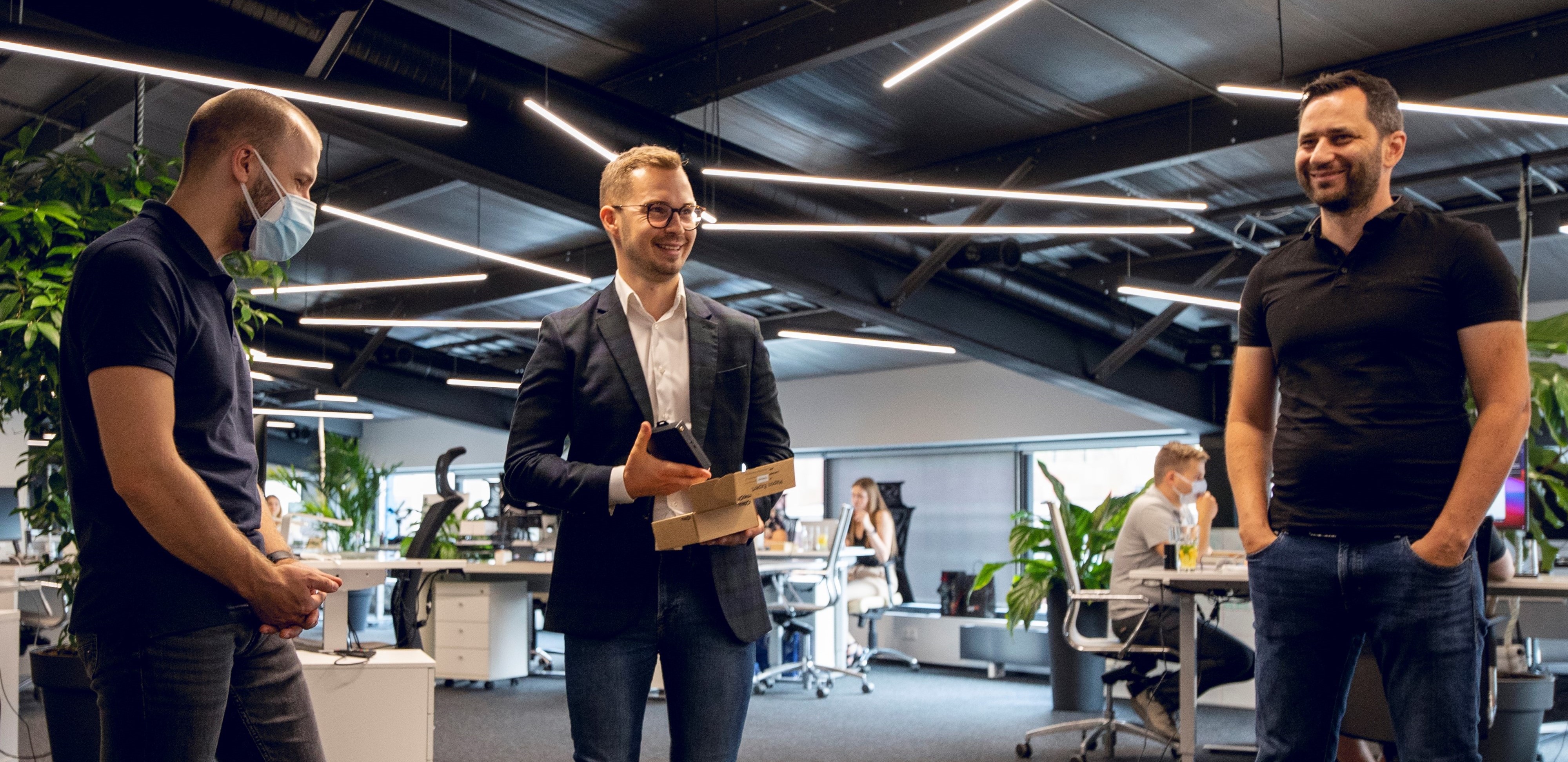 Another topic of discussion was open data and the important role it plays in the modern world.
"It's good to see that there are people in public administration who understand the importance of open data and are determined to provide data at their disposal to the private sector. This can be seen with the recent opening of business register data, as well as the opening of address data, which will significantly relieve the work of Mapon and many of our clients,"
says Mapon Co-CEO Ingus Rūķis.
The discussions also included a range of topics related to the transport sector, emissions, the environment and sustainability, and how Mapon could contribute to reaching the climate goals of Latvia.
"The visit to Mapon was valuable both in getting acquainted with how technologically innovative ideas have turned into successful business, and in discussing cooperation opportunities between the public sector and businesses and how to better develop digital solutions and promote data exchange. We discussed how the Ministry's open data sharing policy can provide a good basis for promoting innovative ideas and entrepreneurship by introducing the principle of open by default for vulnerable data, as well as developing technological possibilities for data exchange. A high priority of the Ministry with extensive funding is the development of digital skills both in society and among specialists, which is especially important for technology companies in attracting new employees and creating products," says the minister.
Mapon is grateful to the Ministry of Environmental Protection and Regional Development in Latvia for their time and the productive discussion.
Back to all posts
---