20. Jul 2022
The Mapon team showcases at the Expo Seguridad México
From June 28–30, our team had the opportunity to participate in Latin America's largest trade show for security products and solutions – Expo Seguridad México. This allowed us to meet up with existing partners as well as discuss new partnerships, all while showcasing our fleet management and asset tracking software.
This was the first time Mapon participated as an exhibitor and it proved to be an amazing experience for the whole team. Even our Branch Development Manager Armands Vīksna couldn't hide his excitement in saying:
"It has been one of the best experiences in my ten years at Mapon, participating in expos worldwide."
Meanwhile, our Export Sales Manager Paola Ojopi notes the great success of the event was reflected in the quality of exhibitors and the large number of visitors.
Looking back on the event, our Export Sales Manager Carina Krasovsky recalls the valuable networking opportunities this event provided, allowing us to chat with many professionals from different fields and gain new interesting prospects.
"Participating in the expo was a great business opportunity for Mapon as there were many attendees and we got to meet with potential and existing partners. It also helped to further introduce us to the market, since people like doing business with companies they've met face to face," further highlights Adrià Martínez, the Sales Director of Mapon Spain.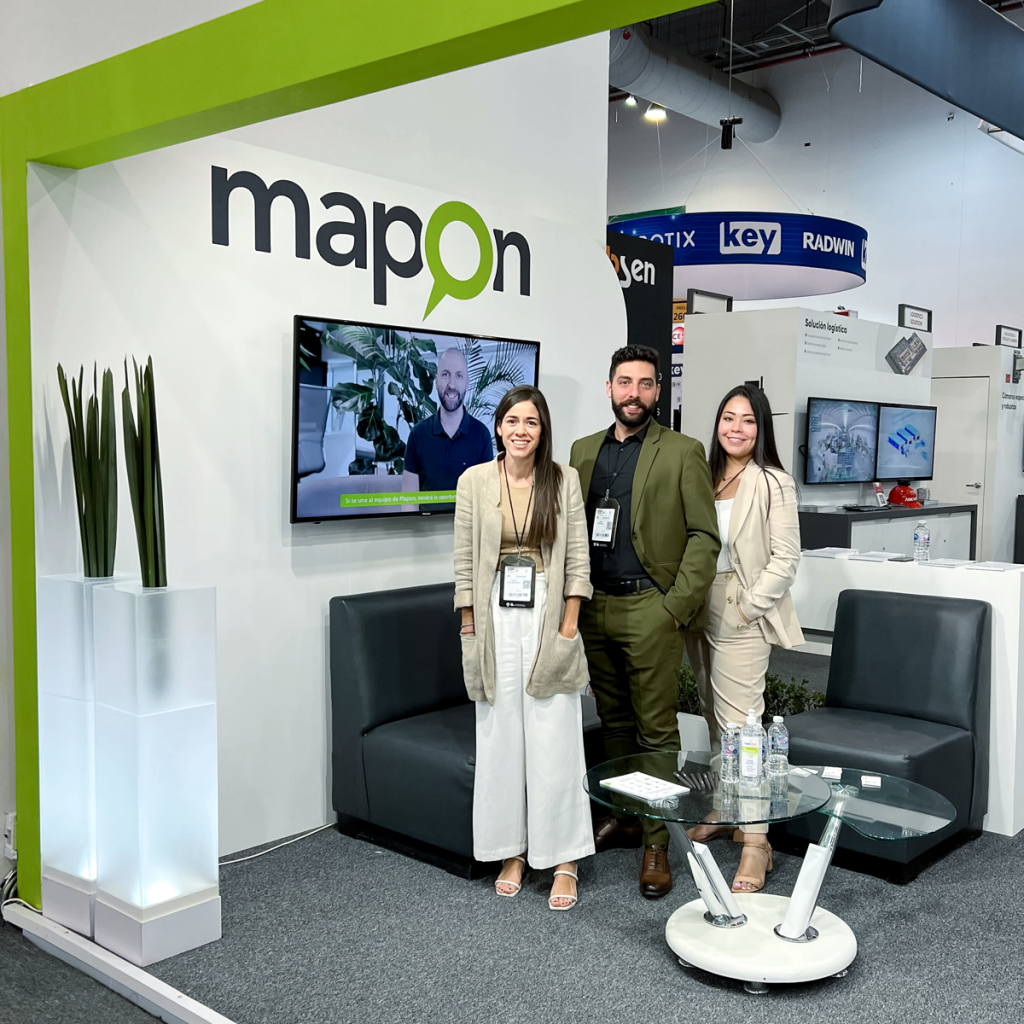 Our team not only presented the Mapon platform solutions, but also learned about the latest technologies and developments in other fields that could help to reinforce our own products. As Armands pointed out: "Most of the industry key players were present, providing a great opportunity to talk to them in person about how we can enhance our mutual cooperation. It also helped us understand which solutions are in demand for this market and what we have to focus on."
Lastly, our COO Eugeny Solodko highlights his experience of finally meeting some of our partners:
"I had been talking to them through a computer for years! I even hugged a few, when greeting them. It was very emotional!"
We were certainly positively surprised by the attendance at the event, and grateful for the considerable interest shown in our solutions, both from potential and existing partners and clients. As Paola remarks, this is a must-attend event and our team is already looking forward to seeing you again next year! Meanwhile, if you're interested to learn more about our products, contact us at contacto@mapon.com.
Back to all posts
---