19. Apr 2018
Daufood case study: Installing 240 devices in just three days
Daufood operates Domino's Pizza in Portugal. As a large, successful and continuously growing company with more than 500 employees and 240.000+ km driven each year, they have their own challenges. The main challenge was having thorough control over a fleet of motorbikes delivering food from their restaurants. Having control of the bikes belonging to each of the restaurants is crucial because each restaurant and its vehicles have their own area of operations and jurisdiction. Optimisation of the drivers and their delivery time is of severe importance to maintain stable and quality-driven performance, as well as control of all the bikes.
240 devices in three days
With just one technician and help from two Daufood employees, we managed to install 240 tracking devices (1 per motorbike) within three days. Our technician travelled to Lisbon, Portugal, for the installations. There wasn't much time: the motorbikes would start to roll-out within the next few days. We installed devices compact enough to be placed under the bikes' frame thus hiding them from view. Battery economy was important as well. To achieve it, we activated sleep mode for the devices: this would detect a motorbikes movement and function as a wake-up alarm for the device and begin sending the GPS location. However, if no movement was detected for a set amount of time, then the device would enter the hibernation mode once again to remain energy-efficient.
The Benefits of Geo-Fences
In order to make sure that each driver works in their zone, we implemented the area & geo-fence solution to be managed and maintained together with alerts. Each restaurant composes a variety of neighbourhoods and a group of neighbourhoods corresponds to a certain district (organized by colours), the latter being the area of operations of the respective restaurant.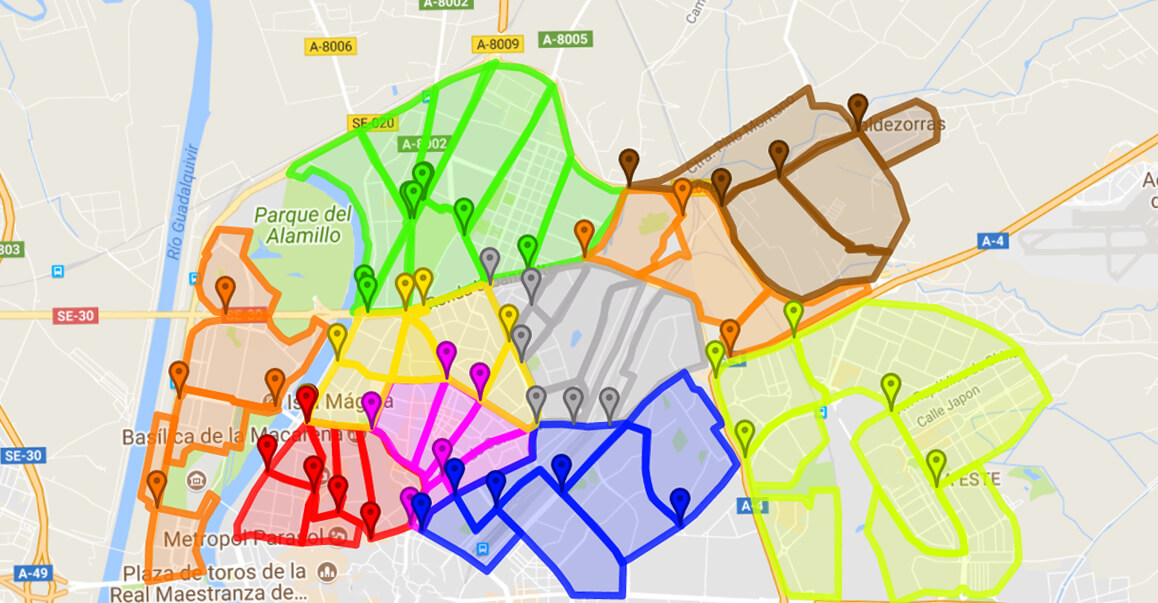 Together with Daufood, we assigned a dispatcher for their stores. We also assigned groups of motorbikes under the leadership of each restaurant and alerts in case a driver would move outside the limits of a set area of operations. The surveillance is demanding yet necessary. The capital city is, by itself, a busy centre of commerce and constant movement. Organisation and attention to detail make the difference. Following this success, we are moving on with near-future plans of implementing the same system in other countries where Daufood operates.
Back to all posts
---