22. Oct 2021
Mapon returns to GITEX Technology Week in Dubai
In the week of October 17th – 21st our team had the chance to meet-up with our existing partners and discuss new partnerships all while exhibiting our state-of-the-art fleet management and asset tracking platform in the biggest tech show in the Middle East, North Africa & South Asia regions – GITEX Technology Week.
With a year skipped due to the worldwide Covid-19 pandemic, our team got the chance to return to this exceptional event just to find that the pandemic hasn't had a significant effect on innovation. On the contrary, as noted by our Co-CEO Ingus Rūķis "It's great to return to Dubai and see the increasing development within the showcase businesses, compared to the last event in 2019."
While our Export Project Manager Irma Ērika Arredondo-Briede being a first time participant in the event, came to the conclusion that Dubai and the UAE altogether are the trendsetters for the region.
As she looks back on the event, Irma truly believes that GITEX provides entrepreneurs with a wonderful opportunity to see current trends and innovations, share information and receive valuable feedback from other participants allowing them to better understand the demands and needs for this respective region.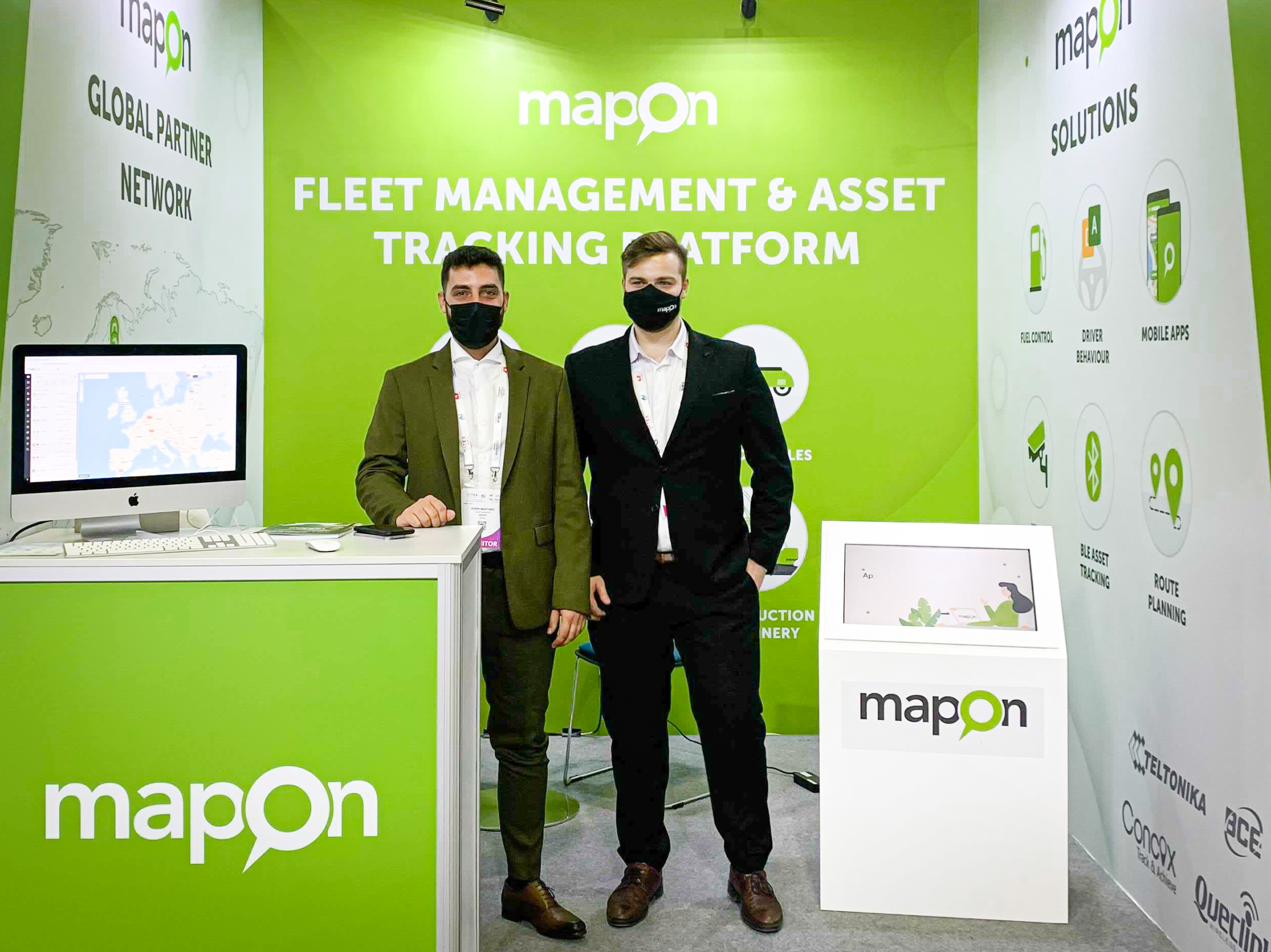 One of the things that stood out this year was the increased focus on data security solutions in the show. "For us being an ISO 27001 certified company this confirms the need to take due care of our clients' data privacy and security" notes Ingus.
What's more, our team not only presented Mapon platform solutions, but gained insight into the latest technologies and developments in other fields that could help strengthen our own products. Ingus shares that "It was particularly great to meet up with all the various hardware solution providers and discuss the latest developments in the field. This will help towards implementing additional features into our own platform in the future."
Finally, our Export Project Manager Toms Madžulis shares that the most important take-away for him was the people –
"Apart from seeing all the halls with the impressive stands and large companies with their inventions, I was really glad that I could meet with our existing partners here in Dubai. GITEX is a great place to meet people with similar goals and vast knowledge about different fields. The insights and connections gained are invaluable."
The Mapon team is pleasantly surprised by the turnout of this once again amazing event and grateful for the considerable interest shown in our solutions from both potential partners and clients. As Irma notes, this is a must-be event and our team is ready to see you at the GITEX Technology Week next year!
Back to all posts
---