17. Oct 2019
Mapon exhibits in GITEX Technology Week in Dubai
From 6th to 10th of October Mapon team went to exhibit our state-of-the-art fleet management and asset tracking platform in the biggest tech show in the Middle East, North Africa & South Asia regions – GITEX Technology Week.
This was the first time for Mapon to exhibit in GITEX and as noted by our co-CEO Ingus Rūķis – certainly not the last.
He states that "It was quite interesting seeing the cutting edge of technology on display from 5G internet to AI solutions and autonomous robots. But
it was especially valuable for us to realize once again, just how beneficial our solutions are in helping transportation companies improve business process transparency and overall efficiency.
Both right now and for years to come."
During the week, our team met many new connections and enjoyed the opportunity to chat about the news around the industry face to face with our partners.
"GITEX is a truly global event. We had a chance to meet with a lot of executives from the Middle East and Africa. That's something the large European exhibitions and trade fairs often lack and a large part of the reason why we will definitely be back next year. We saw a lot of interest in our solutions from these regions," shares Raivis Bondars, Mapon Export Sales Manager.
Raivis also touches upon the importance of being represented in the exhibition by adding "It's important for us to be present at such events because it seems a lot of people here have heard about us, but a sizeable part of them don't yet fully understand our product. Meeting them in person really helps to clear it up."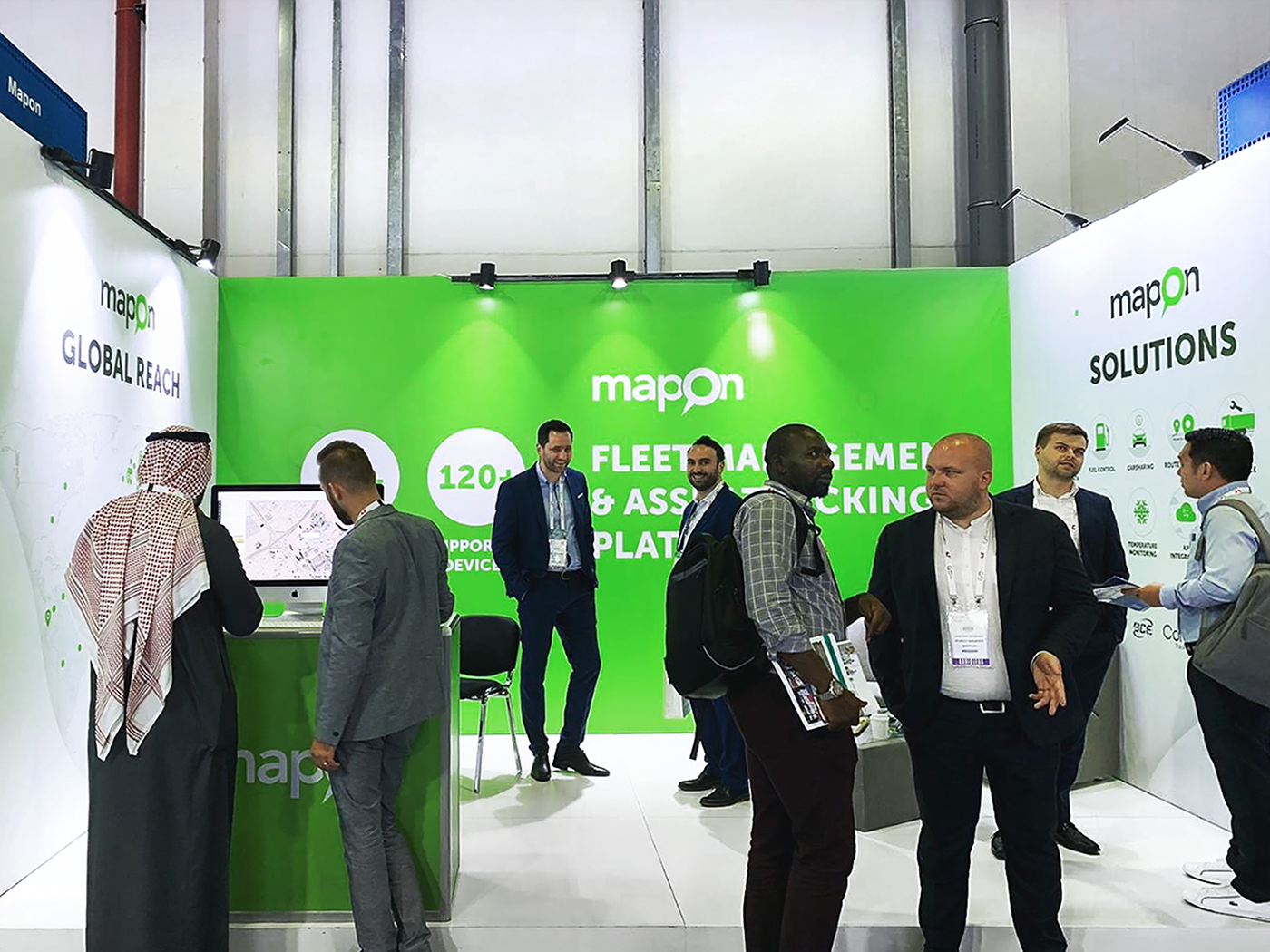 Andris Dzudzilo, Mapon co-CEO, was impressed with the number of industry professionals in attendance. "It was a great opportunity to meet telematics hardware manufacturers from around the globe and discuss future device integrations in our platform. You rarely get to meet so many connections in such a short time span and in such a dynamic setting."
Andris continues on the lasting influence of the exhibition "The real impact and value of this exhibition are felt after its end when you've processed all of the new insights and start making smaller or bigger adjustments."
Mapon team is satisfied with the tremendously organised exhibition and grateful for the considerable interest shown in our solutions from both potential future clients and partners. We're very much looking forward to attending GITEX Technology Week next year.
Back to all posts
---