08. Aug 2019
The Minister of Transport and the Head of the Board at the Road Transport Association pays working visit to Mapon
This summer, Latvian Minister of Transport Tālis Linkaits and the Head of the Board at the Road Transport Association Kristiāns Grodiņš came to Mapon on a working visit to discuss the transport industry development trends, current challenges and possible technological solutions.
At the beginning of the visit, Mapon Co-CEOs Andris Dzudzilo and Ingus Rūķis introduced the minister and the representative of the Road Transport Association to the company's products and services – fuel control, toll payment automation, digital tachograph data download, taxi passenger tracking systems – and the benefits they provide to private enterprises and governmental institutions.
"During the meeting, we discussed industry-related topics such as the implementation of the new generation tachograph system, mobility package influence on the transport companies in our region and current challenges in the public transport sector," tells Mapon Co-CEO Ingus Rūķis. He also adds that the company is delighted to see the Minister's interest in the latest technological solutions along with the fact that state institutions are looking for innovative ways to solve transport industry issues.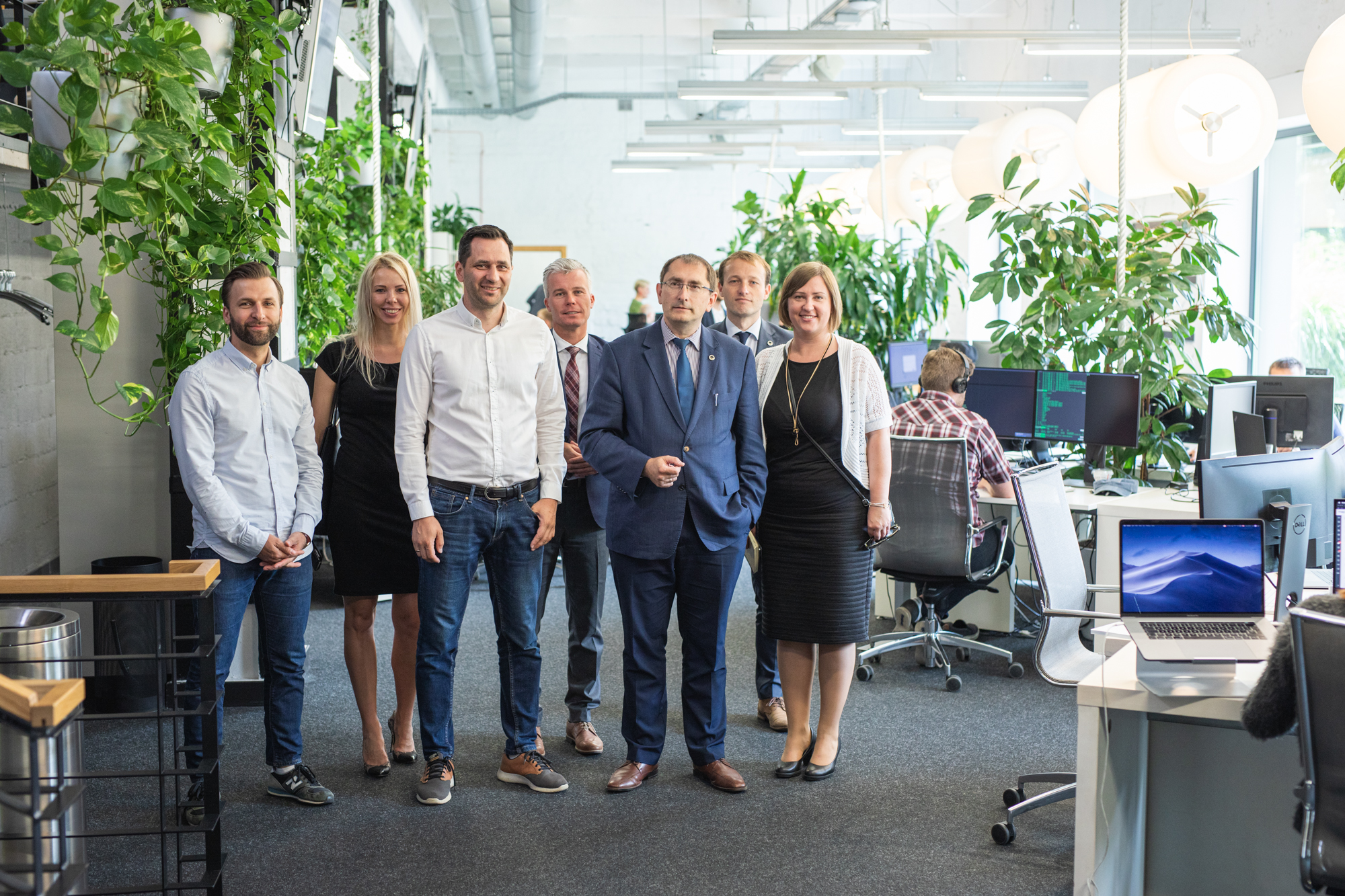 The visit also brought up a discussion about the need to have open data that would allow companies to use the information about the transport industry owned by the state institutions in their day-to-day operations. "By making the information about the vehicles' technical inspection, queues on the external borders of the EU as well as data about seasonal road restrictions, traffic restrictions caused by road works, etc., would significantly ease the planning processes for transport companies," explains Mapon Co-CEO Andris Dzudzilo.
At the end of the visit, the Minister acknowledged Mapon for its intellectual contribution to the Latvian market, as their solutions improve the competitiveness of the local transport companies and facilitate more rapid development of the whole transport industry.
Mapon is grateful to the Minister of Transport and the Head of the Board at the Road Transport Associations for their time and initiative towards improving the transport industry, using state-of-the-art technological solutions.
Back to all posts
---